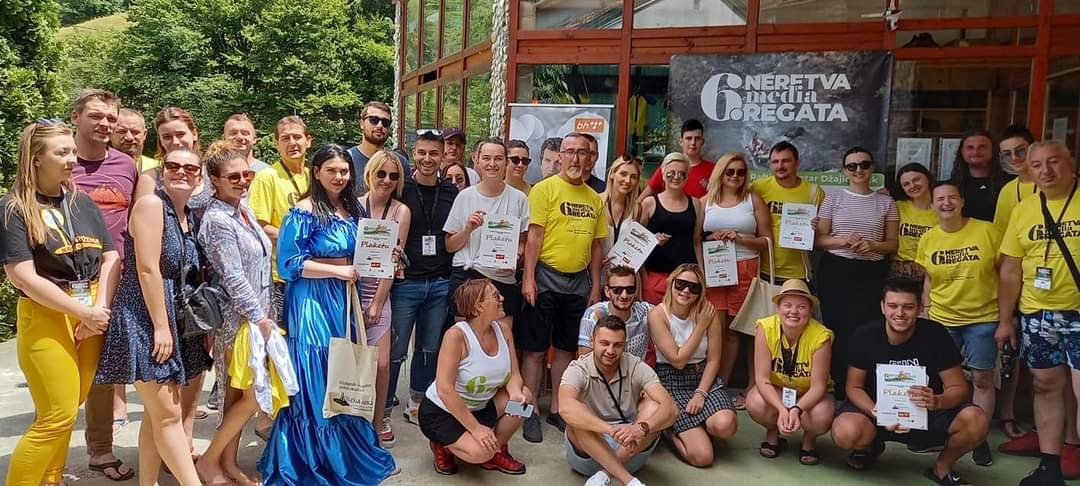 July 5, 2021
6TH NERETVA MEDIA REGATTA
buy gabapentin 300 mg 6th Neretva MEDIA Regatta was held on July 2 and 3, 2021, and as in previous years, this year gathered a large number of participants, representatives of numerous media, from Bosnia and Herzegovina who came in large number and in a competitive spirit go down by rafting on the route 18 kilometers long, from Glavaticevo to Dzajici buk. In this way they could truly enjoy all the beauties of this area.
Participation in the 6th Neretva MEDIA Regatta was taken by 6 teams (2 representatives from three different media) whose main task was the fastest rafting downhill at the location. There was a professional skipper on each boat, who was in charge of safe descent and support to the competitors.
This event, with the help of partners and sponsors, has slowly become a tradition in the municipality of Konjic, and the main organizer is the Association of Citizens "Zelena rijeka" from Konjic. As in previous years, rafting has proven to be a great opportunity to enjoy and socialize in nature, and it is through this activity that we can best draw attention to the growing need for protection and education on ways to preserve the environment.
The winners of this year's regatta, rafting down the Neretva, are the following teams:
First place: Team 6 (Voice of America, Fena and Novi Konjic)
Second place: Team 3 (Kanal 6, Drukciji radio, Radio Konjic and Oslobodjenje)
Third place: Team 2 (Glas Goražda, Radio 8 and Radio Miljacka)
Neretva MEDIA Regatta in a unique way promotes the natural beauties of the municipality of Konjic, as well as the cultural and historical heritage of this city.