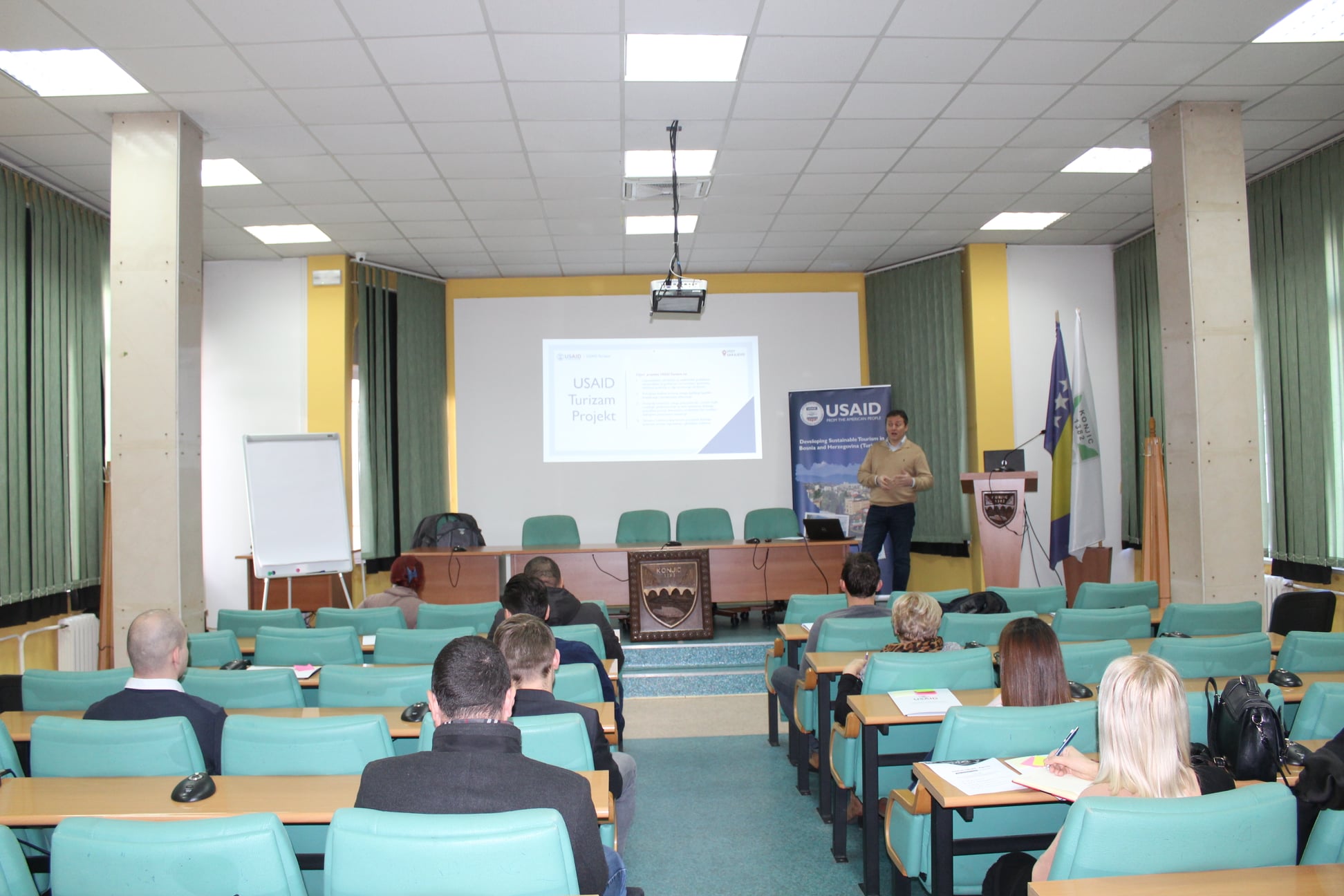 December 27, 2021
PREZENTATION OF "HUB&SPOKE" MODEL
buy generic cytotec online On December 23, 2021 in the hall of the Municipal Council of Konjic, starting at 10:00 a.m., was presented the innovative program "Sarajevo Hub and Spokes" launched by the Tourist Board of Sarajevo Canton in cooperation with USAID Developing Sustainable Tourism in Bosnia and Herzegovina (Tourism).
The Sarajevo Hub and Spokes initiative will connect Sarajevo Canton (Hub) with destinations, attractions and tourist experiences in the immediate vicinity (Spokes) through a package of full-day or half-day offers / itineraries, offering a variety of excursions, resulting in extended stays, increased consumption, and thus contribute to the local economy, new investments and job creation in selected municipalities / cities. Konjic Municipality was chosen as one of the Spokes, because of the attractiveness of the destination, tourist potential, but also because of interesting and special tourist offers.
In this regard, a focus group meeting was held consisting of representatives of tourist activities from the municipality of Konjic, where the representatives presented all that the municipality of Konjic offers as an attractive tourist destination, with the aim of completing the list of content that can be combined. Representatives of the Sarajevo Canton Tourist Board and the USAID Tourism project presented the Sarajevo Hub and Spokes model, its benefits, explained the possibilities for creating tourist offers in the municipality of Konjic, but also discussed programs and offers / itineraries that will be promoted through the marketing channels of Tourist Board of Sarajevo Canton.