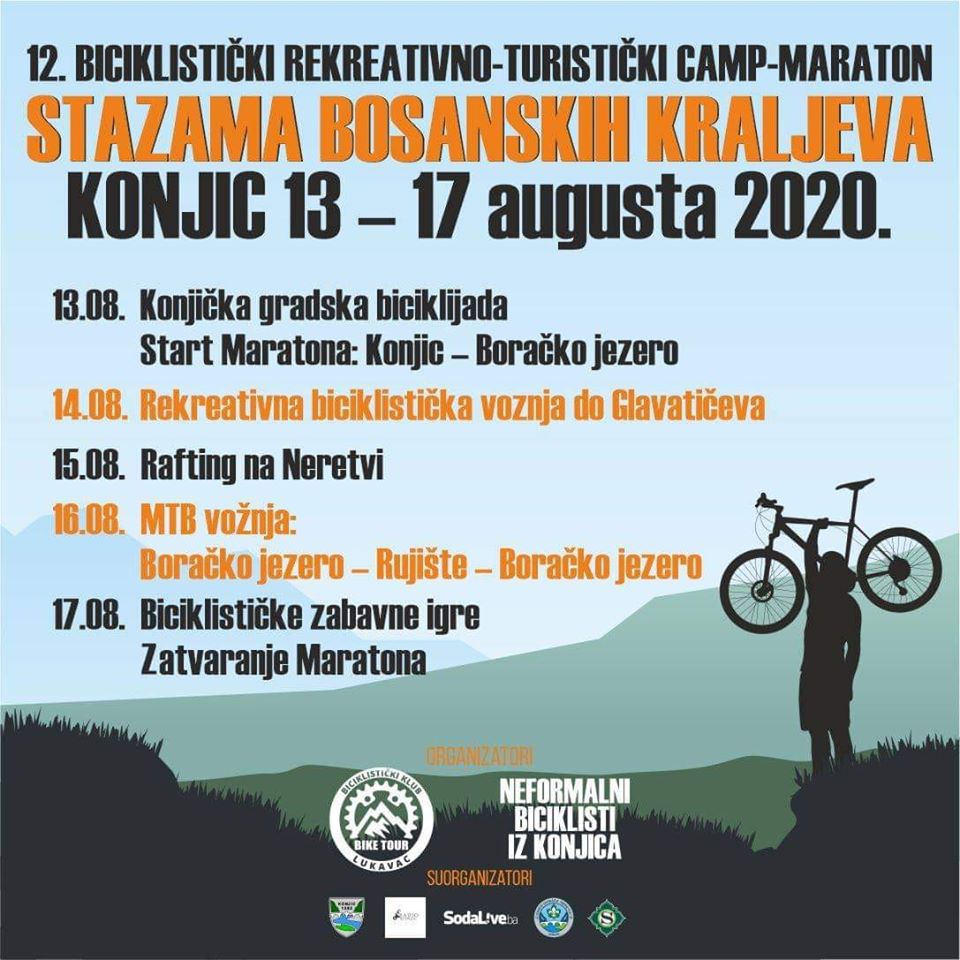 August 12, 2020
THE FIRST CITY BICYCLE RACE AND THE 12TH CYCLING RECREATIONAL-TOURIST MARATHON "Trails of Kulin-Ban" WILL BE ORGANIZED IN KONJIC
Mostar The cycling recreational-tourist camping marathon "Trails of Bosnian Kings" is an event that promotes natural beauties, tourist potentials, cultural sights and ethnological diversity through the development of mountain biking in Bosnia and Herzegovina. The marathon is the only manifestation of this type in our country, which has been taking place continuously since 2009, and since 2012 it has had an international character.
12th this year's cycling recreational-tourist camp-marathon "Trails of Bosnian Kings" has the working title "Trails of Kulin-Ban" and will be realized in the municipality of Konjic with special emphasis on presenting natural tourist potentials and potentials for adventure tourism as recognizable features of tourism offer in Konjic. In addition to Boracko Lake, Neretva, Prenj Mountain, as natural tourist destinations, marathoners will be introduced to the cultural heritage that is especially cherished in the core of the old town of Konjic, and in addition, participants will be able to visit Tito's bunker.
The marathon will be realized in the period from 13.08. to 17.08., where these sights and destinations will be presented by rafting, recreational cycling and hiking, as promising forms of adventure tourism in the municipality of Konjic. The organizing team of the Marathon with Informal Cyclists from Konjic, with the support of the Municipality of Konjic and the Economic Development Agency "PRVI KORAK" LLC Konjic will for the first time organize a city bike ride through the streets of Konjic.